How To Find the Fake PR Domain Name
A lot of people are selling the high PR domain on the Godaddy with high price.
Some of them are selling the fake PR. Fake PR domain will never get higher ranking in search engine, and easy to be punished by Google.
Where is the Fake PR come from
The webmaster use a 301 or 302 redirect method to redirect the high PR website to a new domain. After buyer bought the domain, they use the redirect method to increase another website PR. That's really terrible because the page rank for the fake PR website domain will be gone after few days.
How To Know the PR is Fake
Two method to check the website PR is real.
1. Using the Open site Explorer. The domain page authority divided by 10 is the website real PR.
For example, The domain authority for a A PR9 website must between 84 to 99.
DA for PR3 must 21 to 29
2. Using the Majestic Trust Follow Data.
The TF for a PR 7 website must between 60 to 70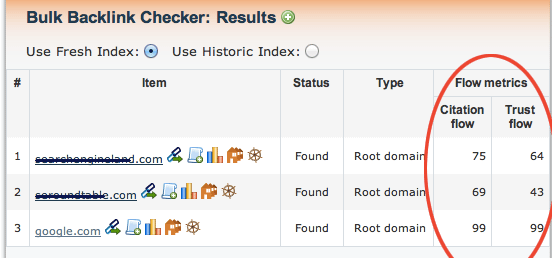 Because the Domain authority and Trust Follow are based on the backlinks. 301 or 302 redirect is just one backlink. One backlink will be considered as 1 in DA and TF.
For make sure the data is correct, checking page authority is necessary. The fake PR seller became smarter, Some guys using several high subpages to redirect to the domain to make the DA and TF high. However, the PA and Citation is still 1 because of the redirect only effect on the domain, not the page authority.